COVID-19 Update
From mid August, all clinics at The Medical Chambers, HCA and Spire have resumed some face to face visits but not yet to full capacity. Dr Bataille encourages patients wishing to avoid travelling to clinics to continue to request video-consultations, if appropriate. All insurance companies continue to support remote consultations and Dr Bataille uses a safe encrypted medical software especially designed for dermatology called Ederma.
---
Dr Bataille no longer uses Skype or Zoom for video-consultations and you will be contacted via a text message using an encrypted medical software called Ederma, if you wish to be seen via a video-consultation. Instructions can be found here.
For patients without mobile phones or without multi-media, other mediums may be offered for remote consultations.
Please contact Dr Bataille' secretary, Megan, as usual for those online appointments on Tel 0203-1462996 or by email: lydia@kmsprofessionals.co.uk.
The Medical Chambers will keep their phone line open as well as their usual reception email in case of queries. However, it is expected that face to face appointments for almost all surgical interventions can delayed for the time being. It will be easier for Dr Bataille if all remote appointments are made via her secretary Lydia for the three sites Dr Bataille usually works from:
The Medical Chambers Kensington, HCA
16 Devonshire Street W1
In case appointments have been made directly via the individual clinics such as Spire, Dr Bataille will be kept up to date of the appointments and will make sure you are contacted
---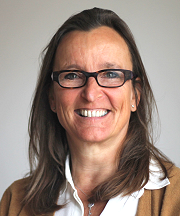 Dr Veronique Bataille is a Dermatology consultant based in London who has private dermatology clinics at Princess Grace Hospital, W1, and Kensington Medical Chambers, SW5. She also practices in the NHS at the West Herts NHS Trust in Hertfordshire.
Dr Bataille has been practising in dermatology in London since 1989 after training in many teaching hospitals in London. She is working in the NHS with an interest in melanoma and has been involved in many research projects over the last 20 years looking at the genetics of skin cancers and many other skin diseases.
Dr Bataille sees patients of all ages including children with a wide variety of skin conditions and speaks French and English.
Dr Bataille is recognised by all UK and international health insurances and carries out many minor procedures including excision of skin lesions, shave biopsy, punch biopsy, curettage, cauterisation alone, freezing with liquid nitrogen as well as Botox injections for axillary sweating.
---
View Patient Feedback at:

https://www.themedicalchambers.com/find-a-clinician/dr-veronique-bataille
---